Pico Terraces: Hamilo Coast's newest, exclusive Family-friendly haven
August 01, 2023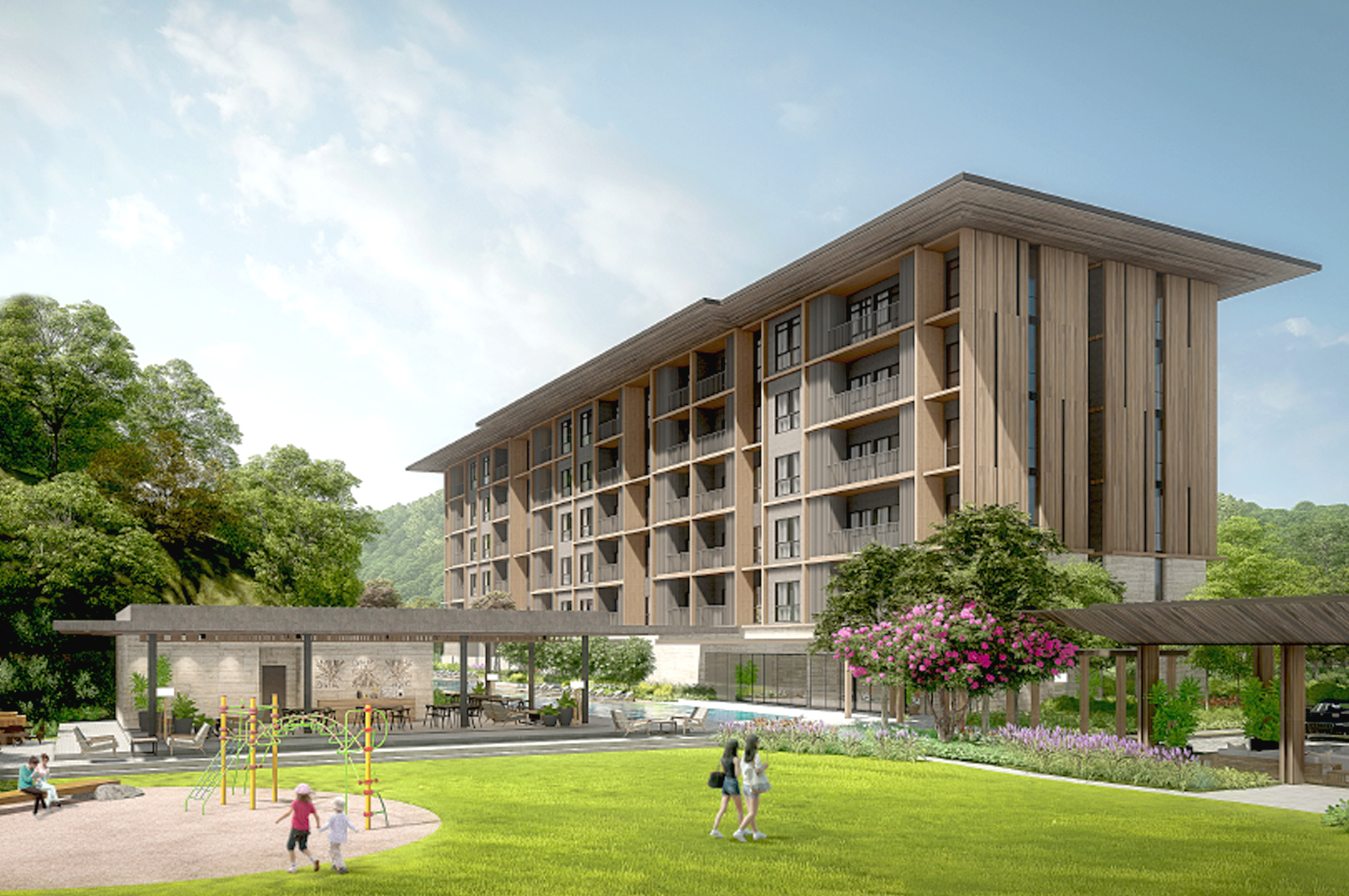 Pico Terraces is gifted with generous nature backdrops and proudly promotes resort-style living with modern architectural design.
Indulge the family with incomparable comfort and leisure amidst breathtaking nature ambience at Pico Terraces — Hamilo Coasts' newest residential enclave. An exclusive resort within a resort tucked into a prime leisure estate in Pico De Loro Cove, Pico Terraces offers bountiful opportunities for families to relax and revel in.
Developed by Costa Del Hamilo, Inc., a duly recognized company under SM Prime, Pico Terraces inspires a play of heights in its condominium buildings that sprawl across 2.1 hectares of lush terrain. Set against a vista of picturesque hills and natural greenery, this Hamilo Coast property boasts 80 percent open spaces, consisting of stunning views and expansive outdoor amenities.
Gifted with generous nature backdrops, Pico Terraces truly embodies resort-style living. The enclave is host to the biggest existing pool amenity in Pico De Loro Cove—approximately 500 sqm of a jaw-dropping Cascading Pool that includes a Family Pool, a Kiddie Pool, a Lounge Pool and a Lap Pool.
Pico Terraces takes to heart the fun and adventure that residents can experience right within the property. Other family-friendly amenities include cabanas by the poolside, a grand lawn, a play area for children, an outdoor fitness area for adults, and a nature trail for the more intrepid residents.
Homebuyers can have their pick of spacious one-, two-, and three-bedroom tropical-themed residential suites, with open living spaces ranging from 46 sqm to 89 sqm. Each unit has large windows that bring ample natural light in and a spacious balcony that looks out on a vast panorama of dense mountains, wide-ranging amenities, and verdant landscape.
To top all these, Pico Terraces is within strolling distance from Hamilo Coast's Beach Club, Country Club, and Pico Beach, allowing residents to indulge in various leisure activities and beachfront recreation. Purchase of a Pico Terraces condominium unit comes bundled with Individual Club Share at the Pico De Loro Beach and Country Club where one can enjoy the most extensive land- and sea-based recreational facilities in Nasugbu, Batangas.
Located adjacent to the Pico De Loro Cove Beach Club, the Pico Terraces' Showroom was recently launched for potential homebuyers to personally view and have an experiential journey of the unit's actual size, layout and finishes as well as provide interior design inspiration for their future Pico Terraces home.
Ms. Imee Francisco, Senior Vice President and Business Unit Head of Costa Del Hamilo, Inc., happily shares that Pico Terraces was indeed envisioned as a place for families to unwind, have fun, and build lasting memories—all in the lap of luxury. She is buoyant about offering Pico Terraces to property investors. "Pico Terraces not only promises an exclusive lifestyle but also capitalizes on the demand for prime leisure homes surrounded by nature."
Pico Terraces is indeed a haven where adventure, healing, and happiness unfold—where an unparalleled resort-within-a-resort lifestyle lets you and your family indulge in the best time of your lives.
Pico Terraces' Showroom recently launched in Pico De Loro Cove with Costa Del Hamilo Inc.(CDHI) and SM Leisure Resort Residences Executives (SMLRR) in attendance (from left): Carlo Antonio, CDHI AVP-Project Development, Camie Bolus, SMLRR VP-Sales Admin and Operations, Harvey T. Sy, SMLRR AVP-Planning and Design, Zenia Sy, SMLRR VP-Sales, Imee Francisco, SVP and Business Unit Head for Costa Del Hamilo, Inc.
Pico Terraces condominium units are awashed in earth tones and complemented by the liberal use of wooden textures to evoke comfort and relaxation whatever time of day—or night.
For more information on Pico Terraces and Hamilo Coast, you may check out the Hamilo Coast official Facebook page (https://www.facebook.com/hamilocoastph), website (www.hamilocoast.com), and Instagram (@hamilocoastph).
ABOUT HAMILO COAST
Hamilo Coast is a master-planned seaside residential community in Nasugbu, Batangas. Developed and managed by Costa del Hamilo, Inc., a subsidiary of SM Prime. It is approximately 90 minutes from Manila via Cavitex and the Ternate-Nasugbu Road. For inquiries, call (632) 7-945-8000 or visit www.hamilocoast.com.
YOU MIGHT ALSO BE INTERESTED IN